Events
For registration details, links will be provided closer to the date or email reception@leq.lutheran.edu.au or call 07 35114050

Learning and Innovation Series #3 – Human-centered design pedagogies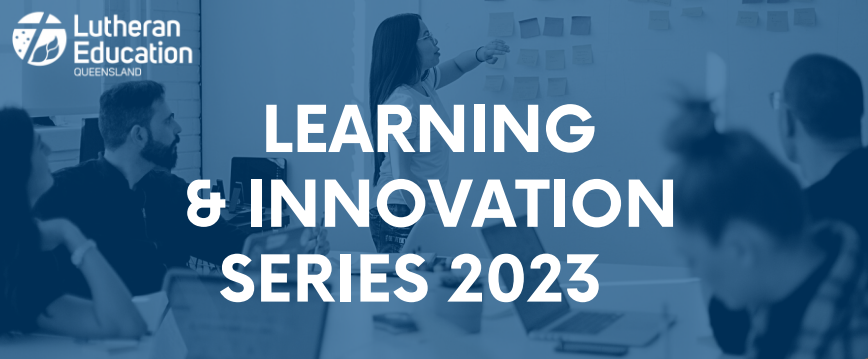 Registrations are now open for Series #3 – Human-centered design pedagogies scheduled for Week 6, Wednesday 24th May, hosted at St Peters Lutheran College, Indooroopilly. We are inviting St Peters Lutheran College students to this workshop and look forward to this wonderful learning opportunity for all educators.
View the Semester 1 Keynote & Invited Speakers Flyer here
Workshop descriptions and scoping are available here.
Booking and registration here