Events
For registration details, links will be provided closer to the date or email reception@leq.lutheran.edu.au or call 07 35114050

Learning and Innovation Series #5 – Convergence of pedagogy, technology and learning space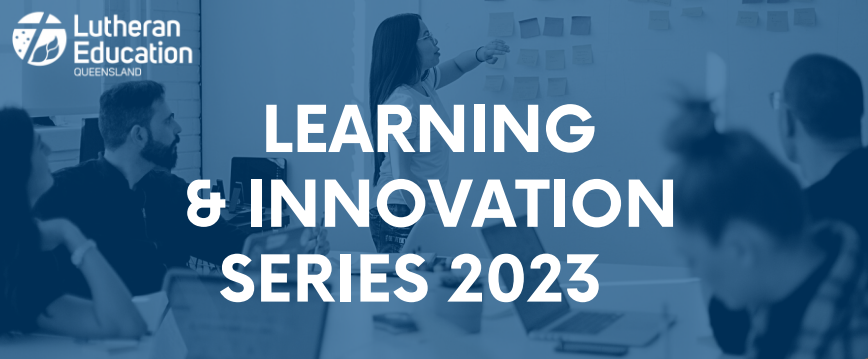 This workshop will explore capabilities and research methodology that proves Edu-Tech has an impact on student
success. This hands-on workshop allows teachers to experience different modes of Edu-Tech tools including STEM
resources, mixed and virtual reality tools, and simple tools that can foster inconceivable experiences. The course will
also explore the Edu-Tech Capabilities Toolkit which will allow schools to capture metrics and data.