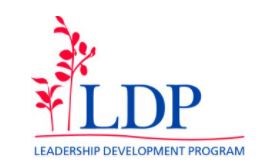 Following a review of the LDP, LEA and the Regions are working jointly with Queensland University of Technology's professional and executive education arm (QUTeX) and ALC to provide a new and exciting Leadership Development Program for Lutheran schools and ELCs. More information about the new LDP and the application process will be available in March.
The new LDP will begin in July of this year and will incorporate what is valuable from the previous program, such as mentoring and a profiling exercise as well as an innovative, collaborative and new leadership studies.
Principals are encouraged to think about staff who might benefit from this leadership opportunity and to stay tuned for further information.
Eunice Stoll
Director School Leadership Support