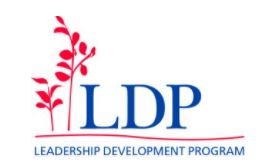 Last year there were more than 30 participants included in the LDP 8 program, 12 from LEQ schools. The program commenced in July 2021 and will be completed in June 2023. Participants have been extremely positive about the program which is being delivered by QUT (Gardens Point, Brisbane), over 3 semesters and ALC Adelaide over 1 semester.
The LDP 9 program was launched 31 August and applications will close 21 October 2022. The program will commence July 2023 and will be completed in June 2025. Applications will require a written reference from the applicants Principal/Director/CEO at the time of submitting the application.
We ask you as Principal/Director/CEO to:
encourage potential leaders to apply for the LDP 9 program
nurture and show interest in their progress
provide release time for official study workshops, LDP workshops, mentoring interactions, study release
provide a contribution from your school to the applicant's course study of 25% of the course costs ($1,115).
Please consult with potential applicants and complete the principal reference for applicants from your school. We have tried to make this as straightforward as possible and ask that you add comments where asked to help us to select the best applicants for the LDP.
Completion of an LDP program will meet the requirements for accreditation as a leader in Lutheran schools.
Please encourage staff who are in Deputy Principal or Head of School positions who are not yet accredited to undertake the LDP 9 program.
Follow the link below to access LDP 9 information.