21 But now a righteousness from God, apart from law, has been made known, to which the Law and the Prophets testify. 22 This righteousness from God comes through faith in Jesus Christ to all who believe. There is no difference, 23 for all have sinned and fall short of the glory of God, 24 and are justified freely by his grace through the redemption that came by Christ Jesus.
Romans 3:21-24 (NIV)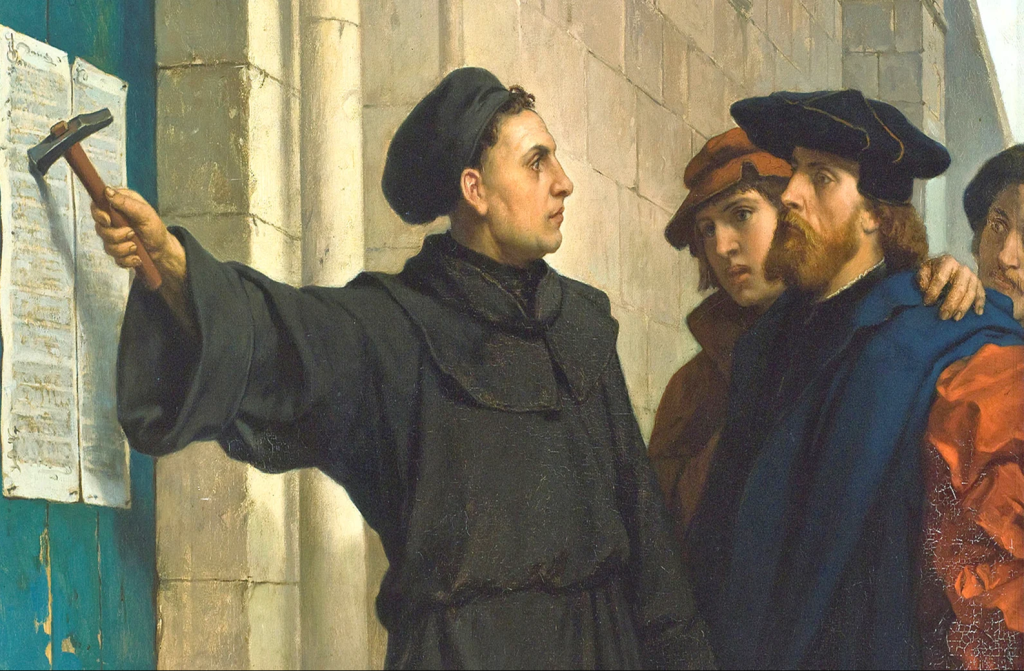 Is the date October 31 significant for you? For an increasing number of Australians, October 31 is associated with Halloween. This association is reflected in the marketplace as an increasing number of shops make available a wide range of Halloween costumes and assorted accessories.
For Lutherans in Australia and around the world however, October 31 is associated with the period of history known as the Reformation and October 31 is Reformation Day.
Reformation Day is an important liturgical festival that is celebrated by Lutherans and Christians of many Protestant denominations. It commemorates Dr. Martin Luther's posting of his Ninety-five Theses on the door of the Castle Church in Wittenberg, Germany on October 31, 1517. This act triggered the movement in world history known as the Reformation. 
Why celebrate Reformation Day? Isn't it focusing too much on Martin Luther?
Reformation Day is not about Martin Luther. It is about God's love and God's Word as God engaged Luther and others in a world changing revelation revealing the truth of the Gospel. 
For Luther, God's Word broke through the darkness of his understanding of the Gospel and for the first time he understood what it really meant to experience God's Grace.
The focus of Reformation Day is not Martin Luther. It is God, God's love and the living Word of God through which God engages us to bring Gospel to life in Jesus Christ, the Word made flesh, the one who brings salvation to the world.
And God raised us up with Christ and seated us with him in the heavenly realms in Christ Jesus, in order that in the coming ages he might show the incomparable riches of his grace, expressed in his kindness to us in Christ Jesus. For it is by grace you have been saved, through faith—and this is not from yourselves, it is the gift of God— not by works, so that no one can boast.
Ephesians 2:6-9 (NIV)
Pastor Brenton Altmann