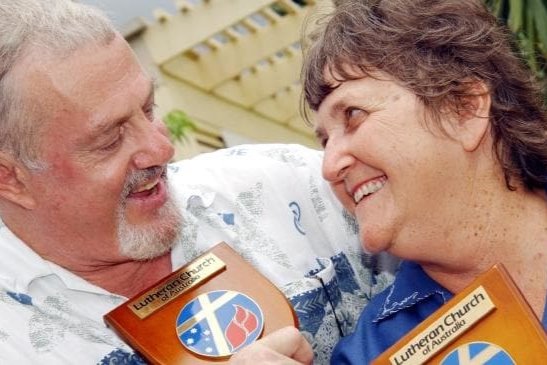 Malcolm and Esme Beck gave an immense amount of service to Lutheran Education in both Queensland and Victoria. They were amazing advocates for learning, loving life, and serving others, as a witness to their faith.
At Peace Lutheran College, Cairns, a way to remember and honour Mal and Esme Beck has now launched. A memorial garden has been designed and a team of students are preparing to begin working on this garden.
We are excited to share this information with as many people as possible within the Lutheran Education system and Lutheran churches because we know that Mal and Esme had a significant and far-reaching impact on many people within the LCA.
Peace Lutheran College invites you to consider joining with us on this venture.
Please click on the link to donate to the fundraising site:
https://www.gofundme.com/f/mal-amp-esme-beck-memorial-garden
Juanita Eime
Year Level Coordinator (Year 12) / Christian Studies Coordinator
Email: jeime@plc.qld.edu.au
PEACE LUTHERAN COLLEGE