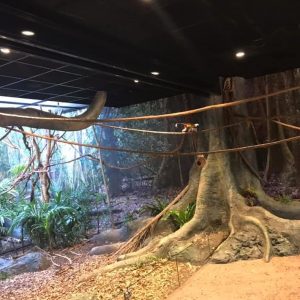 Take a look at the brand new Lindfield Learning Campus which is NSW Government's future school and featured in many news stories on television and other media channels with a current waiting list of close to 2000 students.
Professor Stephen Heppell quoted his past remark recently to Lutheran Educators, " if we do all this (that was planned during the three year lead up), this will be the best school in the Southern Hemisphere."
The new contemporary learning environments at Taronga Park Zoo support learning from K to 12. The immersive environment, STEM focus and integration of sustainability themes within these experiential "classrooms" are amazing.
These and some other features will be in a Sydney Learning Tour 9 & 10 May.