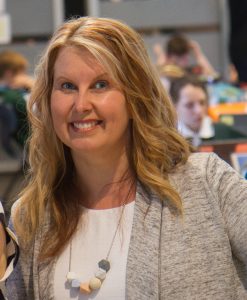 Eunice asked me to share my story for the Leadership Updates and so here it is, in all its simplicity and complexity.
I have long felt that Living Faith needs fresh eyes. And I'm tired.
Research tells us that snap innovation will result in up to seven years of attrition before a sudden spike in overwhelming demand. This has been Living Faith's story. Living Faith was a high-performing school when I joined the team in 2014. The previous principal, Anne Maczkowiack, had already laid the foundations to move Living Faith into the contemporary education space. We introduced a new approach to education that aimed to close the gap between how schools operate and what we know (through educational neuroscience and child psychology) about how children learn. Some say we did what others said was impossible. But really, all we did was follow our God who can do immeasurably more than we can imagine. There were times when God seemingly laughed at our plans and recalibrated our thinking. These instances were so visible to the naked eye, that they still give me goosebumps when I reflect on them.
The change was quick – perhaps too quick. Just as the research forecasted, we faced the challenge of almost seven years of a declining student population. It seemed endless at the time and we needed to maintain our conviction and remind ourselves we were in it not for the game but for the premiership. And then … the turnaround was sudden. Today, we have exceeded our school's capacity in terms of student numbers, and our waiting lists are climbing at an almost comical rate – we could comfortably enrol a further two Prep classes. Our MMG results show we are exceeding parents' expectations in the things they value most in a school community. Our students are happy and our staff are fulfilled. The data is strong and I'm insanely proud of our team and what they accomplish daily.
You'd think I feel satisfied. Content. Fulfilled.
But no.
My job satisfaction is not what it used to be. I don't think maintaining strong data motivates me. I'm more of a dreamer or creator, than a sustainer. I know that for Living Faith to continue on its positive trajectory, it needs a new dreamer with fresh eyes who will build on (or tear down and rebuild) things we've engineered in recent years. After all, each of Living Faith's previous principals were dreamers and creators for different seasons.
Society implies that a normal road for people to travel is that, when they leave one job, they move onto another. Or, at least, that's what I thought would be the case for me.
I love the account of Jairus' daughter. Jesus takes the hand of someone who by earthly standards has reached a stalemate, and opens our eyes to an entirely new God-inspired perspective. For me, a talitha koum moment is one where God shakes us out of our earthly reality and restores within us a Kingdom mindset.
At 3 o'clock on the morning of 31 December 2021, I had a talitha koum moment. It was as though God tapped me on the shoulder. His words were clear. 'If you're done, you're done. Just go. I'll look after you.' In the moments to follow, laid out in front of me were very clear visions of how to implement this instruction. I leapt out of bed, grabbed a coffee, and started on my letter of resignation. I take F.O.R.E.V.E.R to compose the written word, yet this letter came so easily: this was my absolute confirmation that it wasn't just a good idea, but a God idea.
As you'd expect, it was an emotional moment when I handed the letter to Ray. Ray and I have been blessed to indulge in a robust, deeply satisfying, ridiculously honest and often hilarious working relationship. (Everyone needs a Ray.) Still, I have felt nothing but peace and joy since the 31 December revelation, knowing my last day at Living Faith is 7 July 2022.
So, what's next?
I'm looking at this as a retirement. I've long been separated from one of my sisters. She's a dive instructor on Mabul (a tiny island off the coast of Borneo), and so I'll spend some time with her in Southeast Asia learning her lifestyle and sipping margaritas on the beach. I have a long list of family and friends around Australia who I've neglected during covid and it will be wonderful to reprioritise these connections. I'm also looking forward to restoring my physical health and getting back into mountain hiking.
I expect I'll come out of retirement pretty quickly – after all, I get bored easily and I love to get my teeth into a good long-term project – but for now my focus is stillness. Jesus role modelled withdrawing and choosing solitude over the busyness of his earthly work, so I figure I'm in good company.
In all of this, I'm holding on to some pretty big assurances. God promises a lot and I'm expecting he will deliver, just as he always has in the past.
Take delight in the Lord, and he will give you the desires of your heart. Psalm 37:4
Commit your actions to the Lord, and your plans will succeed. Proverbs 16:3
For I know the plans I have for you," declares the Lord, "plans to prosper you and not to harm you, plans to give you hope and a future. Jeremiah 29:11
The Lord will fight for you; you need only to be still. Exodus 14:14
God heals in response to faith. So here I am, leaping out in faith based on God's words to me on 31 December. I'm taking delight in Him and committing my actions to him, knowing he provides for me in my stillness.
There are no words to describe my excitement about this season of retirement. I'm looking forward to the stillness and to being truly present. I'm also looking forward to discovering whatever it is that God calls me to beyond retirement. I thrive on the adventure of not knowing.
I have loved every minute at Living Faith. To have been called and equipped to be the custodian of the school's vision for this season is a reminder that I am favoured by our Triune God. Even the difficult times have been incredible learning opportunities that no other vocation can offer. I praise God for the good times and thank Him for the challenging times.
I have also loved every minute of the collegiality that exists amongst LEQ principals. You guys are the best! I love your support just as much as your banter. I love your intelligent conversation just as much as your unintelligent conversation. (You'll know if I'm talking about you specifically.) I love your depth just as much as your lightness. You are more inspirational than you realise and I feel privileged to have been invited and given insight into your professional and personal lives.
I pray God showers you, my friends, with an abundance of unexpected blessings. Bye for now and see you soon!
Jane