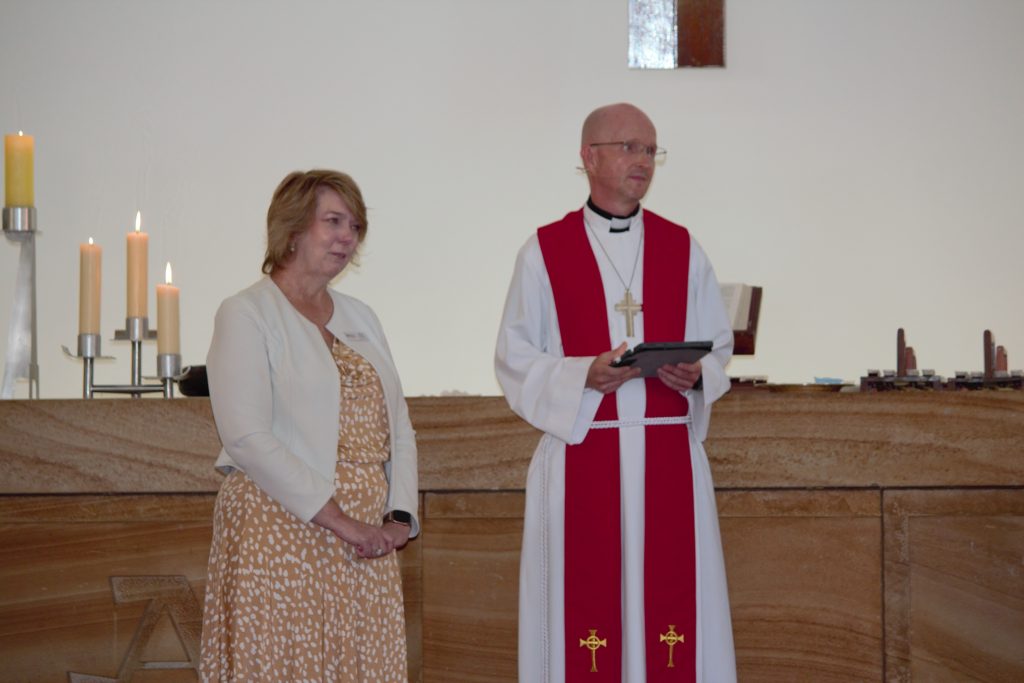 On Sunday 13 March Tanya Crooks was installed as Executive Director Lutheran Education Queensland (LEQ). The installation was held at St Peters Lutheran Church who worship in the St Peters Lutheran College Chapel. Pastor Greg Priebbenow led the Sunday Service and Rev Dr Mark Vainikka, Bishop LCAQD, delivered the sermon and performed the Installation ceremony.
There were a number of notable visitors present for the ceremony, travelling interstate to witness the installation: Executive Director Lutheran Education Australia (LEA): Assoc. Prof. Lisa Schmidt; and Executive Director Lutheran Education Victoria, NSW and Tasmania (LEVNT): Julian Denholm.
A large number of invited guests were able to attend: Council of Lutheran Education Queensland (CLEQ) Vice Chair: Dr Katrina Hibberd and CLEQ members: Margit Hubbers and Mark Newton; QLECS CEO: Lyndal Mayer, DCB Chair: Shiron Dixon and DCB Secretary: Rev Brenton Altmann; First Assistant Bishop LCAQD: Rev Ben Hentschke; Lutheran Services CEO: Nick Ryan; Lutheran Youth Queensland Director: Aaron Glover; LCAQD District Administrator: Trevor Ruthenberg; Director LCAQD Ministry & Mission: Rev David Schmidt and Assistant Director LCAQD Ministry & Mission: Kathy Matuschka.
Other invited guests who were able to attend the installation were 14 LEQ Principals, members of the LEQ Secretariat, family, friends and other colleagues who have worked with Tanya. The Principals presented Tanya with a range of Bible verses, blessings and best wishes for her new role.
Tanya received three tokens: the Maxwell Leadership Bible from Lutheran Principals Australia Queensland (LPAQ), a plaque from the Council of LEQ quoting Joshua 1:9 and a devotional book on Daily Strength for Women from the LEQ Secretariat. Other gifts were also handed to Tanya during and after the ceremony.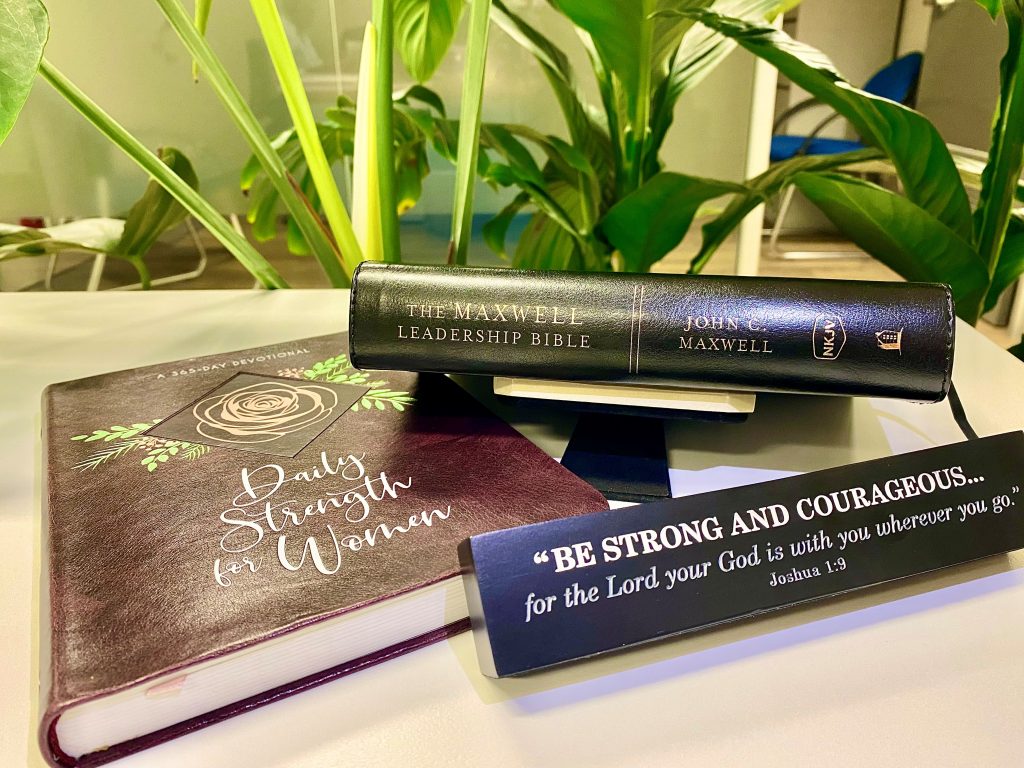 A number of apologies were mentioned; Executive Director Lutheran Education SA NT WA (LESNW) John Proeve,  and LEQ Principals who were unable to attend the ceremony but sent their best wishes and God's richest blessing to Tanya as she takes on this new role of Executive Director LEQ.
Eunice Stoll
DSLS