30 Lutheran Educators from all Australian Regions of Lutheran Education recently engaged in a Contemporary Learning Tour across Melbourne (https://www.luthedmelbtour.com/ ). The informal and formal learning episodes brought about rich ideas and collaborative scheming between and across Lutheran Schools.
Day 1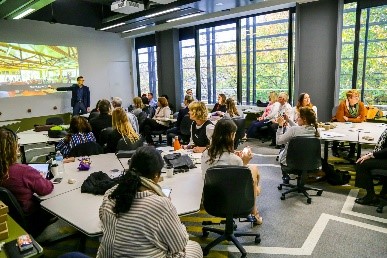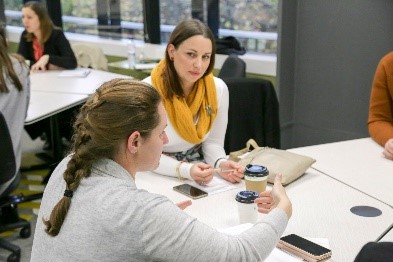 Day 2
Templestowe College tour and workshop.
From a College which was shunned by neighbouring schools and ear-marked twice to close as it fell to about 200 students 10 years ago to today as a highly acclaimed College of 1200 students enacting the successful contemporary transformation of a radical experiential individualised learning culture! https://tc.vic.edu.au/
Luther College Middle School Precinct.
A rich and informative episode was had at Luther College's new Middle School Precinct. Highlights included the journey story so far, the high emphasis on rich pedagogies which drove the design and the buy-in by teaching staff and the high emphasis on student agency.
A collegial dinner which promoted much discussion and collaborative scheming to enable contemporary transformation across all the respective schools.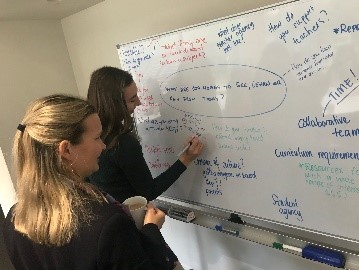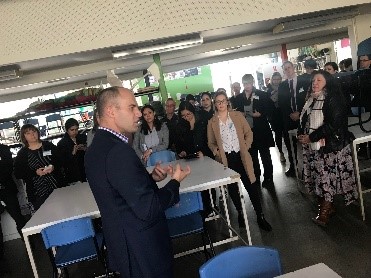 Day 3
Lumineer Academy Visit and Immersion Day.
From humble beginnings of a group of passionate educators dissatisfied with the traditional conformities of education and starting their own school to 5 years later operating a sort-after contemporary model of schooling highlighting student agency, community connection, service, experiential learning , soft skill development while still allowing academic rigour. Powerful and enriching students and staff! https://www.lumineer.edu.au
Good News Lutheran College – Tarneit.
An inspiring and informative episode was had at Good News where teachers across the whole college shared their authentic journey in contemporary transformation and displayed a culture of positive support for change. With the recent development of new middle and senior school precincts, connections with space, pedagogy and culture were explored.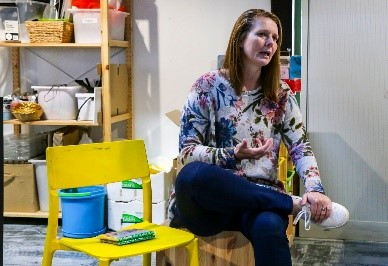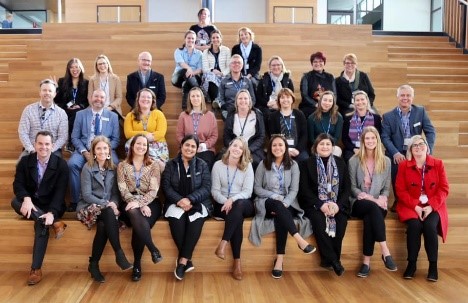 During the last few hours of the tour, participants listed some actions they will follow up on in the next week or before the end of the year. Some include:
Get the narrative about contemporary learning right, consistent, owned by all and make it heard in our community
Decide on the Learning that matters
Masterclasses-10 mins max teacher talk
Change timetable-make it work for us
Strip back the curriculum
Keep connected to the research at Melbourne University
Signs of purpose
Survey students-discover their voice
Develop stronger student leaders
Make units go deep-authentic inquiry
Explore teacher teaming 
More student voice
Be vulnerable and brave
Group students by skill
Make authentic learning happen always
Teach and model Socratic seminars
Determine what the pedagogical vision of the school is
New questions for recruiting
Transdisciplinary learning
RE-watch Most Likely to Succeed
Use the MLTS innovation Playlist
Develop shared language about what learning means here
Find more time for teachers to collaborate
Link in with the research at ILETC and LEARN
Build a new timetable in my class
Have students develop a passion project
Build in reflection skills
Focus on real world problem solving
Determine the narrative 
Develop PBL- not so content driven 
Student agency
Get rid of my teacher desk in the classroom
New morning routine
Student interest clubs-focus on passions 
More internal collaboration in own school
Use experts to help inquiry to go deeper
Try flipped learning 
Connecting with community both bringing in and going out
Focus on why for learning 
Have meaningful end products
Engage in rich PBL Professional Learning
Partnering with parents
Move students from passive to active learning
Work more vertically
Read current research about space and pedagogy
Develop staff spaces-cave work, collaboration, social.
Get more teachers to visit schools and catch the vision
First principle thinking
Agile experimental space in the school
Put early adopters together to enable them to lead change
Be purposeful about soft skills
Challenge staff spaces
Find opportunities for students to choose teachers
Get student feedback 
Understand what the workplace will look like for our students 
Have courageous staff conversations
Track students through how they use spaces
Nurture student identity rather than imprinting school identity 
Focus on the why of ministry in our schools 
Develop the foundational story of the school and church
Develop a theology around identity in Lutheran schools
Partnering with parents
Move students from passive to active learning
Work more vertically
Read current research about space and pedagogy
Develop staff spaces-cave work, collaboration, social.
Get more teachers to visit schools and catch the vision
First principle thinking
Agile experimental space in the school
Put early adopters together to enable them to lead change
Be purposeful about soft skills
Challenge staff spaces
Find opportunities for students to choose teachers
Get student feedback 
Understand what the workplace will look like for our students 
Have courageous staff conversations
Track students through how they use spaces
Nurture student identity rather than imprinting school identity 
Focus on the why of ministry in our schools 
Develop the foundational story of the school and church
Develop a theology around identity in Lutheran schools
Develop shared language about what learning means here
Find more time for teachers to collaborate
Link in with the research at ILETC and LEARN
Build a new timetable in my class
Have students develop a passion project
Build in reflection skills
Focus on real world problem solving
Determine the narrative 
Develop PBL- not so content driven 
Student agency
Get rid of my teacher desk in the classroom
New morning routine
Student interest clubs-focus on passions 
More internal collaboration in own school
Use experts to help inquiry to go deeper
Try flipped learning 
Connecting with community both bringing in and going out
Focus on why for learning 
Have meaningful end products
Partnering with parents
Move students from passive to active learning
Work more vertically
Read current research about space and pedagogy
Develop staff spaces-cave work, collaboration, social.
Get more teachers to visit schools and catch the vision
First principle thinking
Agile experimental space in the school
Put early adopters together to enable them to lead change
Be purposeful about soft skills
Challenge staff spaces
Find opportunities for students to choose teachers
Get student feedback 
Understand what the workplace will look like for our students 
Have courageous staff conversations
Track students through how they use spaces
Nurture student identity rather than imprinting school identity 
Focus on the why of ministry in our schools 
Develop the foundational story of the school and church
Develop a theology around identity in Lutheran schools