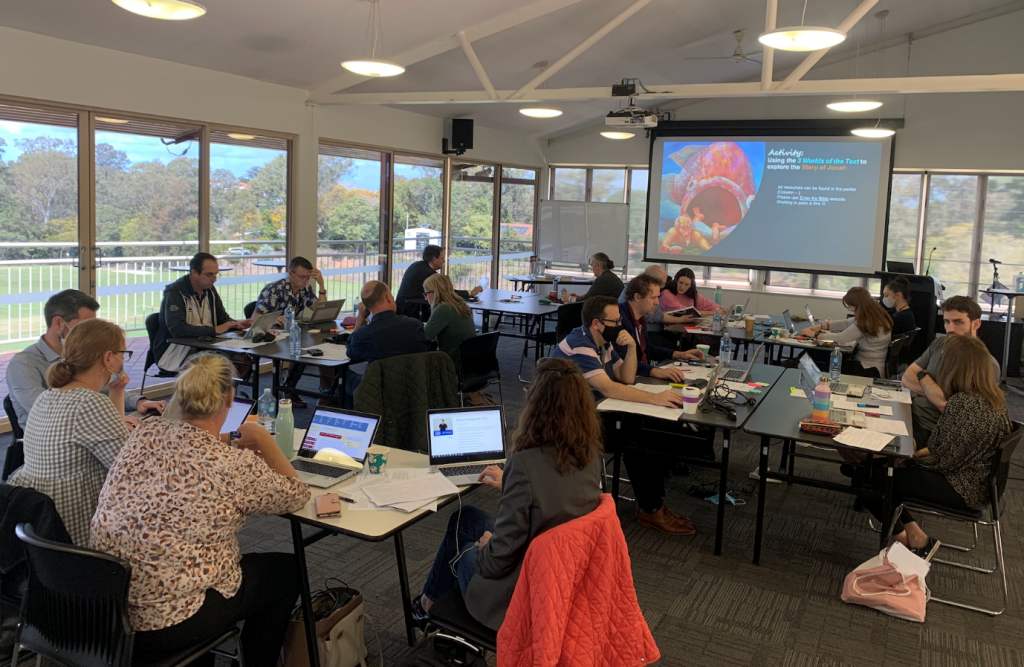 This past week teachers at Peace Cairns, St Peters Indooroopilly and Grace College have engaged in the final session of Connect. It is a blessing to see teachers in our schools who love their communities, and who are keen to engage in learning about our foundational beliefs and what this means for everyday school life.
Participants have commented that Connect "was a great journey to go on with the others", and that it is valuable 'to meet other teachers who are beginning in the Lutheran system at the same time and hear about their experiences."
Thank you to school based Connect facilitators who continue to build relationship with participants and welcome folk into engaging with God's story and what it means for the work we do with young people. This work is critical as we seek to be places where God's love is embodied amidst all the humanness of our lives.
Connect Facilitator Training
In order to support schools in this space, we are offering another opportunity in term 4 to become an accredited Connect facilitator. Connect Facilitator Training will take place on October 25 at Redeemer Rochedale. Please register here.