Philippians 2:1–11 Invoking Empathy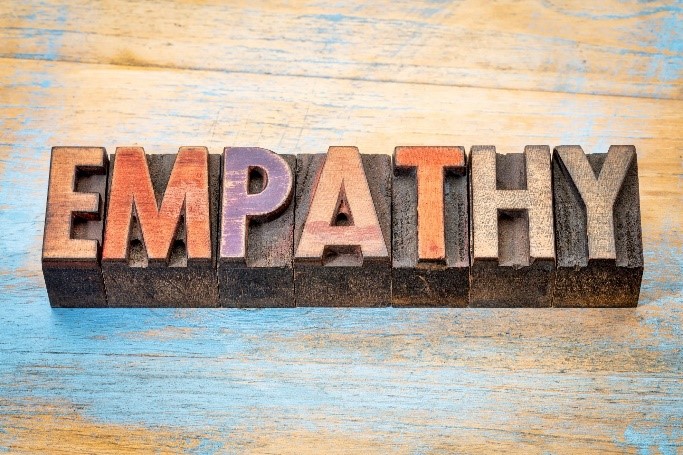 In Philippians 2, verse 5 Paul implores us to "In your relationships with one another, have the same mindset as Christ Jesus". Our Lord was the ultimate example of walking a mile in another's shoes. He humbled himself to become human and walk among us.
As leaders during these difficult times, we are having to make decisions and enact policy under pressure. When you are under pressure it is easy to forget that others may not see the world as we do. We are looking to make decisions that are in the best interests of our communities and "Rejoice with those who rejoice, weep with those who weep" (Romans 12:15) but Reggie Marra reminds us how difficult this really is.  With few exceptions, when most of us think we're taking a walk in another's shoes, we sincerely believe we're feeling and understanding the other's feelings and experience of an event or set of circumstances. More often than not, however, we're imagining what it would be like to be ourselves in the other's circumstances, and in the delicate moment of truly intending to engage this person with compassion and empathy, we lovingly project aspects of our own views and experiences onto them.
Empathy is not the same as sympathy. Sympathy is feeling bad for someone — no one wants pity that holds them at arm's length!
Empathy is not the same as reassurance. Reassurance is cheerleading.
Empathy is not merely listening — that's only how it starts. To offer empathy to someone is to feel for and with them and then to offer words to validate their emotions. Brene Brown talks about being empathetic as connecting with your experience, digging deep and connecting to what it is you're feeling, and expressing that back so others know they are not alone.
2 Corinthians 1:3-4 "Praise be to the God and Father of our Lord Jesus Christ, the Father of compassion and the God of all comfort, who comforts us in all our troubles, so that we can comfort those in any trouble with the comfort we ourselves have received from God"
Do not assume in difficult times that others see the event/s as you do, or are feeling the same way you do. Empathy is active listening. It's compassion in words: "It seems you feel disappointed… I understand that this loss leaves you feeling empty… I'm concerned for you, tell me more about your experience…"
We cannot assume that others are coping the same way, and different reactions require different responses. We have all probably had a quiet smile about the 'toilet paper response' of some, but it is important that we continue to try to understand, validate and empathise with those around us.
How do we do this? The disciple Jesus loved wrote, "We love because God first loved us" (1 John 4:19). Connect with God's love in your life and project this through to your relationships with others at all times, but especially in the hard times
Suzanne