Lutheran Education Queensland
Staffing Changes February-March 2023
Appointment of Deputy Executive Director – Education
Lutheran Education Queensland (LEQ) is delighted to announce the appointment of Ms Yvonne Ries to the role of Deputy Executive Director – Education. This new role will join the LEQ leadership team as a critical strategic and operational portfolio for the support of our schools and early years services.
Yvonne Ries is a senior executive with twenty-five years' experience leading strategic reforms and projects. Yvonne has successfully led and negotiated desired outcomes across the education, training and early years portfolios, including significant legislative, funding and policy changes. Yvonne has an enviable track record, successfully working with a diverse range of stakeholders delivering large scale transformational change.
Since January 2019, Yvonne has held the role of Director – Education at the Queensland Catholic Education Commission (QCEC). Immediately prior to joining QCEC, Yvonne was National Social Policy Manager for Goodstart Early Learning. Prior to her work with Goodstart, Yvonne was Director, Strategic Policy and Intergovernmental Relations with the Queensland Department of Education. Yvonne has also held various roles in the Queensland Department of Education, including TAFE Queensland.
Yvonne holds a Bachelor of Laws (Hons), Bachelor of Commerce (Public Policy), Graduate Certificate in Management and is a Graduate of the Australian Institute of Company Directors (GAICD). Yvonne is also a Director of the Queensland Education Leadership Institute (QELi) and a member of the Duke of Edinburgh's State Award Committee.
Yvonne is a committed Christian. She is excited to be joining the Lutheran education sector at such a critical time in its history. Yvonne is relational in her approach is eager to support LEQ schools and services using the God-given talents that she has nurtured over the years. We look forward to Yvonne joining us from Monday 6 March. Please keep Yvonne in your prayers as she transitions to this next phase of her professional life.
Farewell to Stephanie Maher, Director of Identity and Formation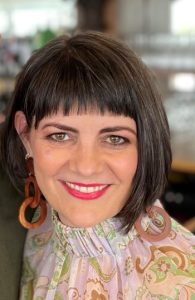 Today, we said a fond farewell to Stephanie Maher who has served our schools through her roles at LEQ for the past seven years. Steph commenced at LEQ in January 2016 as Education Officer – Identity & Formation and then took up the role of Director – Identity & Formation in 2019. In Steph's time at LEQ, she has worked extensively with schools supporting them in the Five Essential Practices of Staff Formation, Christian Studies Teaching, Chaplaincy, Service Learning, and Pastoral & Restorative Practices. Steph has also led numerous spiritual retreats with schools, as well as been a significant contributor in delivering LCAQD ministry conferences. In addition to Steph's work at LEQ, she has also worked with the national LEA team to develop resources and lead all facets of Identify and Formation in our schools.
We have been truly blessed by Steph during her time at LEQ. Steph believes in Lutheran schools and has worked hard to ensure they remain places where God's mission is fulfilled. It is pleasing to know that Steph will continue to serve Lutheran education in Queensland as she takes the role of Director of Identity, Formation and Service at St Peters Lutheran College. Please keep Steph in your prayers as she transitions to her new role.