Listening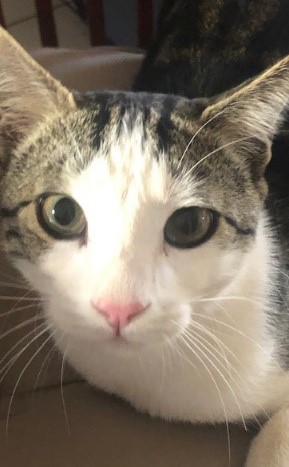 I was sitting on my patio the other afternoon and I noticed my cat Charlie sitting in one of my garden areas looking up at the bushes above him. I called out to him, but he didn't respond. I said "Charlie, you're not listening!" 
I wondered up to where he was sitting and I realised that he was listening to the hatchlings in their nest, thankfully high above him. I stood for a moment and enjoyed the beautiful chirps and tweets from the hatchlings. They were so clear as the afternoon was still with no wind and surprisingly no traffic noise. Finally, I beckoned him away. 
This led me to think about listening. When do we actively listen and when do we find that nothing will distract us from what we are engaged in.
The Bible says in Proverbs 2:2.
"Cease to hear instruction, my son, and you will stray from the words of knowledge."
In our business of work and life, how often have we missed something important because we failed to listen, failed to be distracted from what we were doing, failed to listen to what we couldn't hear.
At this time in the school year, as leaders we are extremely busy with projections for next year, staffing and plans for winding up at the end of this year. Listening can be something that we neglect, not intentionally but it happens. So today I encourage you to actively listen to what you can hear and to what you can't hear.
Blessings                                                                                                             
Eunice
DSLS